Regular price
Sale price
$50.00 USD
Unit price
per
Sale
Sold out
Elementa Arcanum is a magical deck-building card game for 1-6+ players.
Welcome to the world of Elementa Arcanum.  Hundreds of years in the future, scientific advances have given humans control over the power behind the elemental forces of nature: Fire, Water, Wind, and Earth.  Through genetic engineering, the richest families of the galaxy have evolved into a race of superhuman wizards.  
The strongest representatives of each generation participate in a galactic tournament once a year called the Elementa Arcanum -- a spectacle so mesmerizing it surpassed the Olympics and rendered it obsolete.  As the years pass, the most talented of each generation slowly begin to emerge until a victor is declared.  The winner is named the Elementa Prima and dons the Black Hole Robes, forever etched into history.  Will you wield Ultima and master the 4 Elements?
Materials

Modern Card Stock that you will be very happy with.
Shipping & Returns

Generally available in 3 to 7 business days.
Dimensions

Elementa Arcanum's small form factor doesn't crowd your shelf like those big box games do.  Fits neatly into any collection.
Share
View full details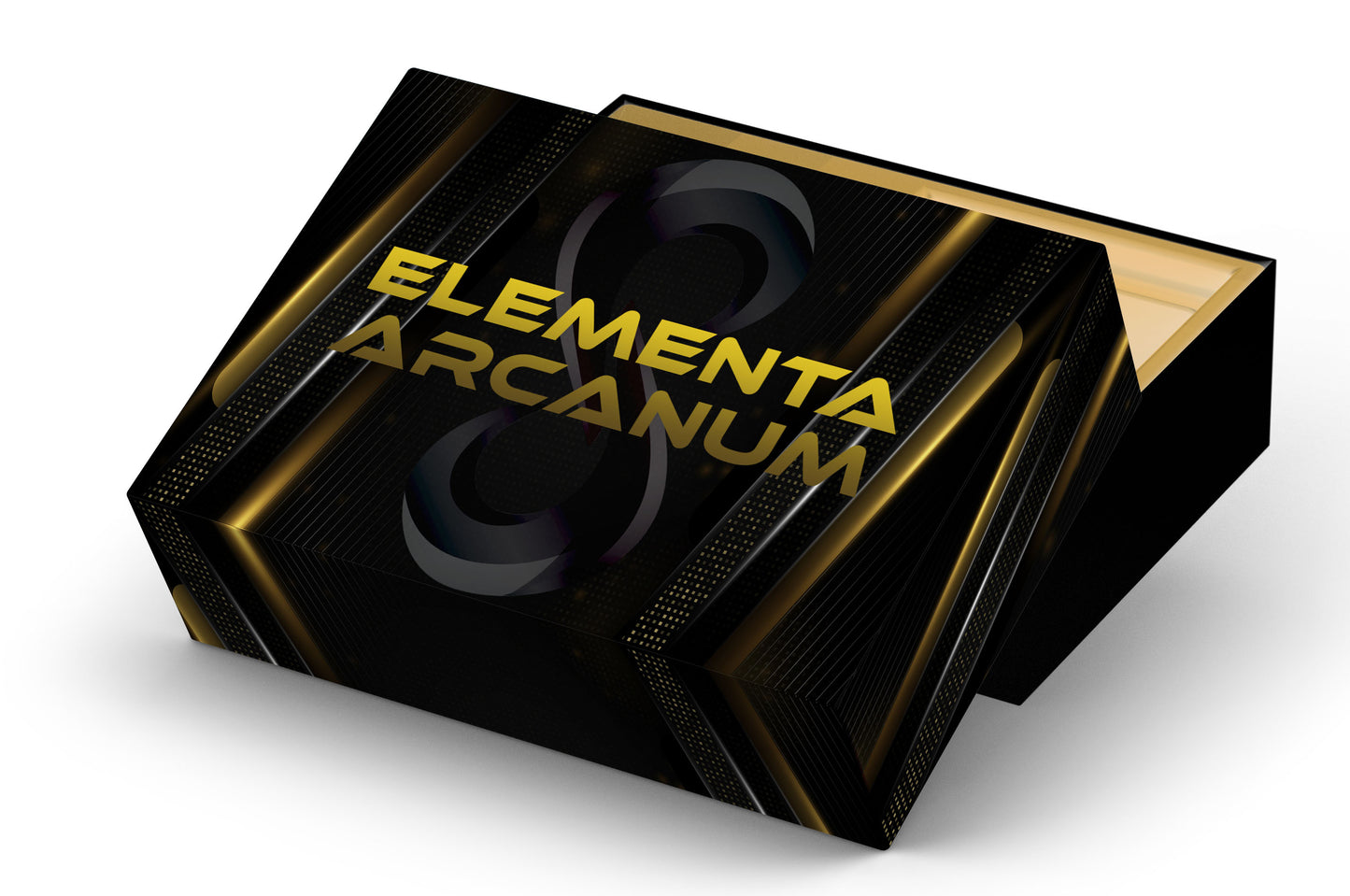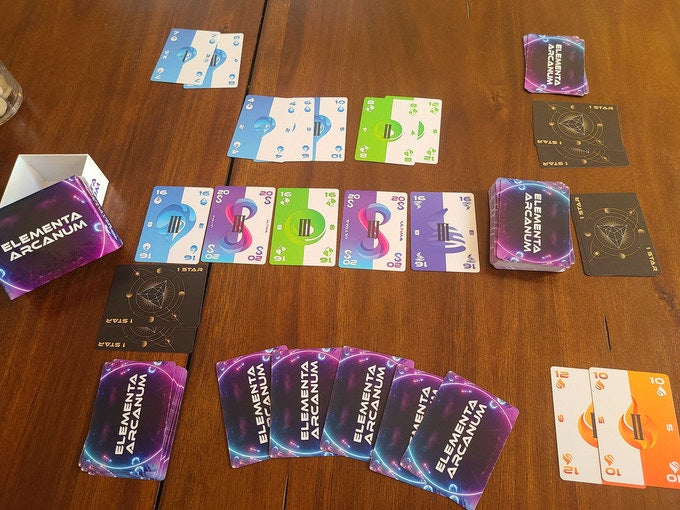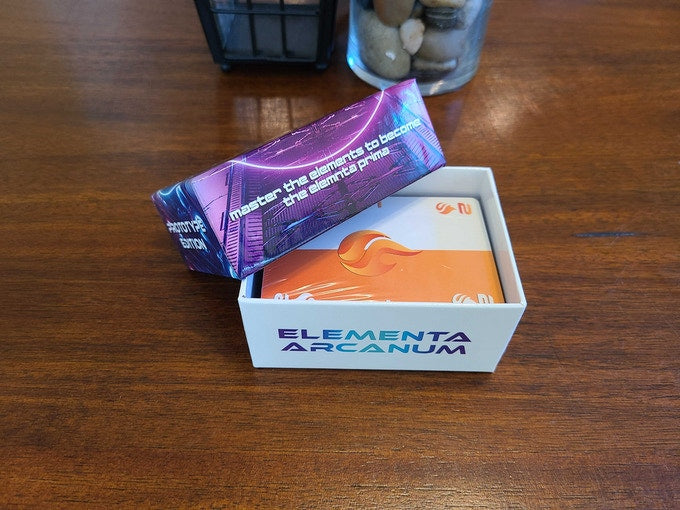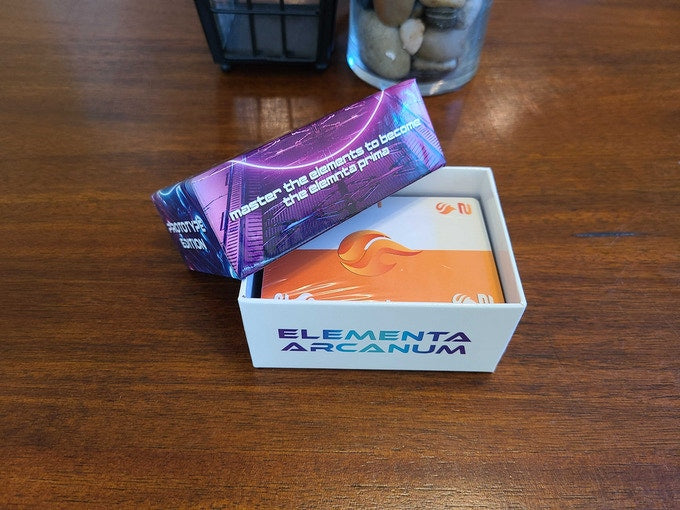 Completely Modular, Infinitely Expandable
To add more players, just add more decks of Elementa Arcanum cards. Any number of players (and multiple teams) can play at the same time. For time reasons, 6 players or less is best, but if you need more, add more!
Five Minute Setup / Tear Down

All the components are cards! No need to corral your friends into spending 20 minutes after the game helping you stuff endless items into little bags.

Right-Costed, Anti-Stagnant Shop

Elementa Arcanum's Tier system ensures the shop smoothly provides new cards players can currently afford and doesn't stagnate for long with cards that players don't want.